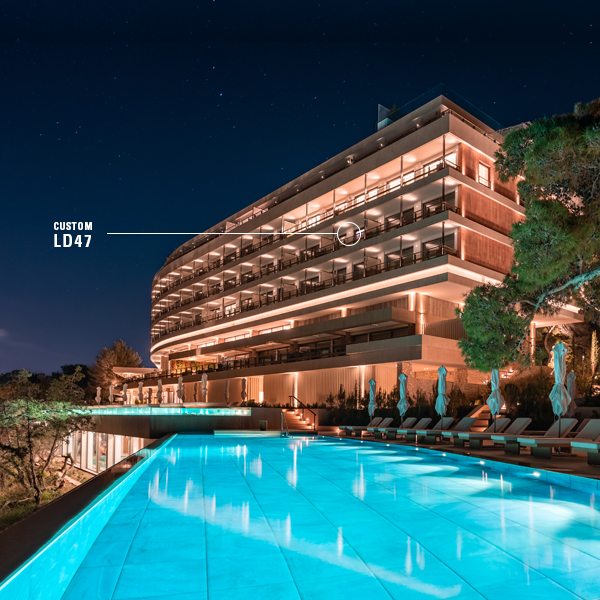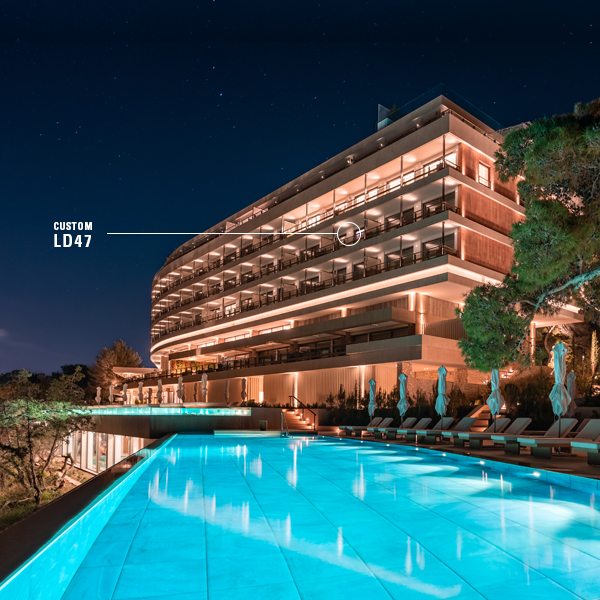 New Project: Four Seasons Astir Palace Hotel. Athens. Greece
24th Mar 2020
LightGraphix, working to designs created by Lighting Design International, are delighted to have supplied more than 3,500 luminaires for the exterior and interior refurbishment of the Four Seasons Astir Palace Hotel Athens. In partnership with Smeka, our agent in Greece, we supplied a range of fittings to both hotels within the complex, Arion and Nafsika. Lighting Design International designed a lighting scheme to compliment Arion's laid-back relaxation, and Nafsika's dynamic see-and-be seen vibe.
The Astir Palace Hotel Athens is located on a peninsula on the sophisticated Athens Riviera meaning the hotel is directly open to the elements from the sea. LightGraphix was therefore the natural choice to supply the external spotlights for this project, owing to their extensive experience of supplying superior quality lighting for exterior and yacht applications that can withstand the harshest of environments.
To read more about the Astir Four Seasons project click here.
Lighting Designer: Lighting Design International
Project: Four Seasons Astir Palace Hotel. Athens
Products: LD56, LD42W. LD42A, LD150, LD59, LD242A, LD64, LD151, LD10238, LD10237, LD51, LD38C, LD40
Partner: Smeka
Photography: gavriilux (www.givriilux.com)